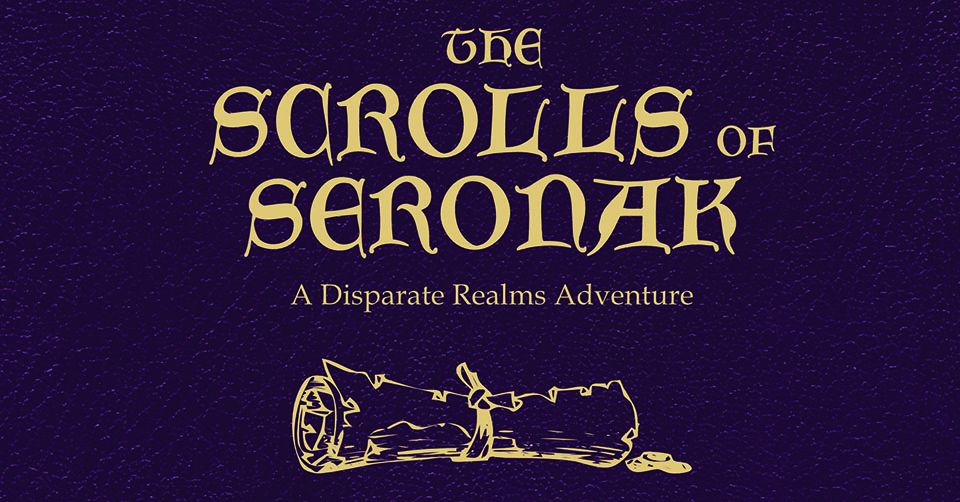 The Scrolls of Seronak
The Scrolls of Seronak is an adventure designed for BRIGHTHAMMER.

The adventure takes place in the Disparate Realms setting.
This work is based on Brighthammer by HyveMynd. The Scrolls of Seronak and the Disparate Realms setting are independent works compatible with Brighthammer, but not affiliated with HyveMynd.
Brighthammer is available at hyvemynd.itch.io.
Brighthammer is based on Sledgehammer by Gayhalforc. Sledgehammer is available at gayhalforc.itch.io.
Download
Click download now to get access to the following files:
The Scrolls of Seronak - Letter.pdf
8 MB
The Scrolls of Seronak -Text-Only Version.pdf
562 kB